Why you need
UX/UI design
?
 To understand human behavior is essential for the exceptional user experience. That's where user research and user testing come into the picture,and for that, you need a perfect UX/UI designing service provider company that understands your needs and strive their best to offer you the great and eye catchy result.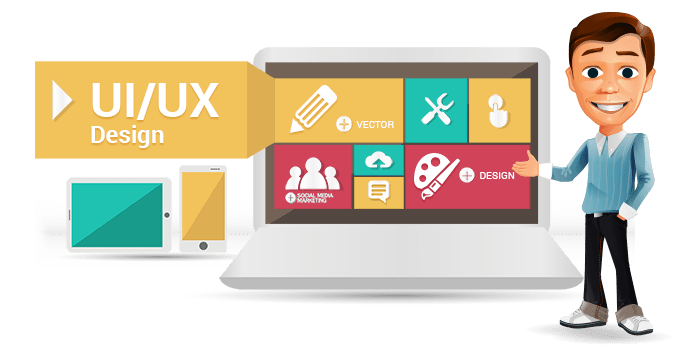 How did our UX/UI design team work
?
Our UX/UI design begins with the identification of a strategy that helps you to create tailor-made designs per your business goals.
 We have most efficient UX/UI design team, which use their creative skills to deliver the best result utilizing an analytical and research-oriented approach.
Why you should opt for us?
At, CyberCure Technologies we offer UI/UX Design Services for creating user-centered UI design. We work hard to create beautiful, functional B2B applications while improving their usability. We are a UX design company which believe that everything which affects an end user is part of the design process. We dig deep to find solutions that work for our clients' specific situations, and we do that by creating user interfaces that are clean, intuitive, expandable, and friendly.
UX/UI design solutions
offered by CyberCure:
Enterprise App Design Services
Desktop Software UX/UI Design
Layered Flat Design Approach
Parallax Scrolling solutions
Content-focused Design services
Magic and Enigma of Design Storytelling
Arrange a Quick Call Back for Services