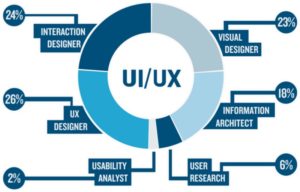 With eight years of experience working on hundreds of projects, we've honed our processes to a specific goal: getting results. We care about understanding you and your customers, in service of creating experiences that deliver.
 We have a proven track record of working with software technology organizations to successfully introduce over 150 new software solutions over the last 7 years. We are constantly evolving our capabilities to help software technology companies do more with less: deliver software solutions on popular and trending platforms faster and ensure high quality within time constraints, with fewer resources, and lower costs. We achieve this by deploying best-in-class resources, adopting and standardizing best practices and best-in-class development tools, and leveraging development accelerators as often as possible.
UX Research
You know your business better than anyone, but how well do you know your customers? Our research team utilizes tools such as end-user interviews, web personas, user journey maps, storyboards, etc, to carefully define your audience, understand their behaviors and needs and how they can be better served.
User Interface Design
Designing a website or app is much more than just putting shapes and colors together. We carefully combine the science of psychology with stunning design and attention to detail. The end result is a recognized and respected brand, and an elegant design that simply works.
Arrange a Quick Call Back for Services