About Dotnet Framework (CCDS)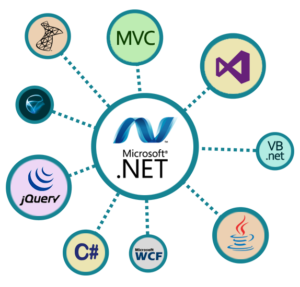 CCDS Stands for CyberCure Certified Dotnet Specialist. It is an internationally Recognized certification in the field of Dotnet Development.
CyberCure Knowledge Base (A unit of CyberCure Technologies Pvt. Ltd.) is presenting short-term Winter Training program after our successful prints in workshop. So after completing 400 top notch engineering colleges, CyberCure is offering the certified Winter Training program at your doorsteps with different zonal training centers. It is awarded as best Ethical hacking institute in Delhi/NCR Region.
With rapidly developing IT and allied Industries, Skill enhancement is the need of today and we at CyberCure understand it very well. Students do not need just training; moreover they need special skill sets to intensify their career growth.
At CyberCure we have customized Winter Training programs to exaggerate employability skills covering latest amendments in technology. Our Winter Training program goes concurrently with the university curriculum or it can be conducted during winter vacation.
Dotnet Framework Training
Key Features of Dotnet Summer Training:
Successfully conducted for more than 3000 student who are place in top notch companies across Asia pacific region.
Learn from the basics of dotnet.
More than 100 Live programs on Visual Studio.
Authorized certification(CCDS).
Placement Assistance to Eligible Students.
Unlimited Practical Sessions.
Group Discount Batches with limited seats.
Assistance for the accommodation.
Batches as per your suitability.
Live Project Based Training
Prerequisites: Sheer interest, an innovative brain, perseverance and passion about Programming!!
Duration: 30 Days Training + 15 days Project(90 Hours)
Who should attend?
Students
IT Students & Professionals
College Faculties
Deliverables:
Toolkit worth Rs. 700/-
Authorised Valuable Certification
Discount Vouchers
Exam Vouchers for attendees
Access to Students CRM Portal
Authorized Centers in India:
Head Office Delhi
Mumbai
Pune
Broad Overview of Topics:
Introduction to Visual Studio
Introduction to C#-Console
Introduction to C#-Forms
Introduction to MS-SQL
Introduction to ADO.Net
Introduction to ASP.Net
Introduction to WPF & WCF
For Details or To attend this training, Call Now: 91-9555554999
Arrange a Quick Call Back for Trainings