About Core java Program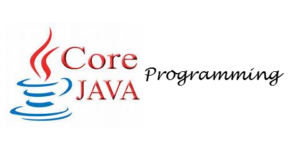 JAVA is an object-oriented programming language that is class based and concurrent. It is based on the principle "Write once, run anywhere" which means that the code which runs on one platform does not need to be recompiled to run on the other. It is an object oriented programming language, but it is simplified unlike C++ to eliminate language features that causes programming errors. Java is a platform independent language which runs on most of the hardware and OS platforms.
The scope of Java programming is huge in India and abroad companies because of its ability to run on variety of computer platforms. At the higher end it is used in enterprise server and super computers while it is used in embedded devices and mobile phones at the lower end.
CyberCure Knowledge Base (A unit of CyberCure Technologies Pvt. Ltd.) is presenting short-term Summer Training program after our successful prints in workshop. So after completing 400 top notch engineering colleges, CyberCure is offering the certified Summer Training program at your doorsteps with different zonal training centers. It is awarded as best IT security institute in Delhi/NCR Region.
With rapidly developing IT and allied Industries, Skill enhancement is the need of today and we at CyberCure understand it very well. Students do not need just training; moreover they need special skill sets to intensify their career growth.
At CyberCure we have customized Summer Training programs to exaggerate employability skills covering latest amendments in technology. Our Summer Training program goes concurrently with the university curriculum or it can be conducted during Summer vacation.
Core java Training
Key Features of java Summer Training:
Successfully conducted for more than 3000 student who are place in top notch companies across Asia pacific region.
Learn from the basics of core java.
More than 100 Live programs on java.
Authorized certification(CCDS).
Placement Assistance to Eligible Students.
Unlimited Practical Sessions.
Group Discount Batches with limited seats.
Assistance for the accommodation.
Batches as per your suitability.
Live Project Based Training
Prerequisites: Sheer interest, an innovative brain, perseverance and passion about Natwork Administration
Duration: 30 Days Training + 15 days Project(90 Hours)
Who should attend?
Students
IT Students & Professionals
College Faculties
Deliverables:
Toolkit
Authorised Valuable Certification
Discount Vouchers
Access to Students CRM Portal
Exam Vouchers for attendees, if they voluntarily want to give examination.
Authorized Centers in India:
Head Office Delhi
Mumbai
Pune
Broad Overview of Topics:
Overview of java
Language Components
 Object-Oriented Programming
Methods
Arrays
Encapsulation
Inheritance & Polymorphism
Abstract Classes and Interfaces
Exceptions
Input and Output in Java
Collections
Networking
Threads
For Details or To attend this training, Call Now: 91-9555554999
Arrange a Quick Call Back for Trainings