ISMS Internal Gap Analysis Audits
ISMS Internal Gap Analysis Audits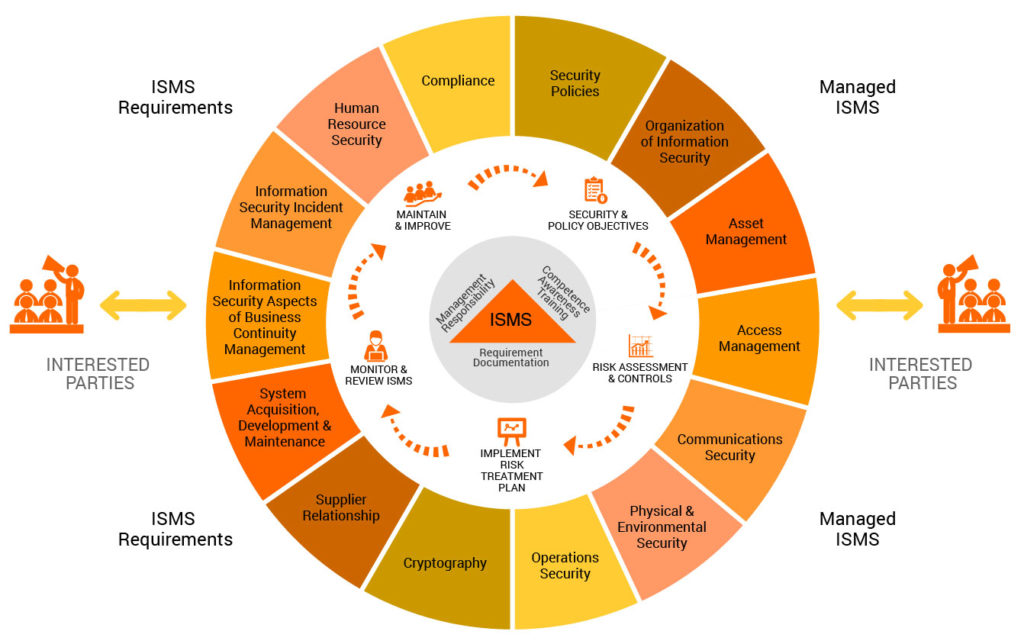 What is an
ISMS?
ISMS (formally known as ISO 27001:2013) is a specification for an Information Security Management System (ISMS). Companies will get the compliance certification of ISO 27001:2013 with the report showing Industry Standards been met. An ISMS is a systematic approach to managing sensitive company information so that it remains secure. It includes people, processes and IT systems by applying a risk management process.
Why
ISMS Certification
?
This age is the information age, especially when it comes to office and companies it is essential for them to have the proper security and risk management process so that information does not leak or go to someone who is not meant to get this information. This is where Information Security Management Systems come into play. The organizational context includes external and internal issues relevant to the Information Security Management System (ISMS). Besides being a requirement of the standard being aware of the organizational context can give an organization a clearer view of the most relevant issues (either positive or negative) for information security, allowing it to properly define the ISMS purpose, devise strategies, and allocate its resources where they will bring better results.
Why
CyberCure
for
ISMS Certification
?
With rich ISMS Audit experience. CyberCure is one of the best ISMS company in India, its prime objective is to support the industry to enable them to conduct their business in a more secure, efficient and effortless manner.
The basis of this certification is the development and implementation of a rigorous security program, which defines how CyberCure perpetually manages security audits in a holistic, comprehensive manner. This widely-recognized international security standard specifies that CyberCure does the following:
We systematically evaluate our

information security risks

, taking into account the impact of threats and vulnerabilities.

 

We design and implement a comprehensive suite of information security controls and other forms of

risk management

to address customer and architecture security risks.

 

We have an overarching management process to ensure that the information security controls meet our needs on an ongoing basis.
In CyberCure Technologies Pvt. Ltd. we assured that the company is well equipped to perform ISMS Audit for any network.
Arrange a Quick Call Back for Consultation