Application Security Code Review
Application Security Code Review
What is
the Application Source Code Review
?
Source Code review is probably the single most effective technique for identifying security flaws. These problems have become so important in recent years because we continue to increase connectivity and to add technologies and protocols at a shocking rate. Our ability to invent technology has seriously outstripped our ability to secure it. A Source Code review service discovers hidden vulnerabilities, design flaws, and verifies if key security controls are implemented.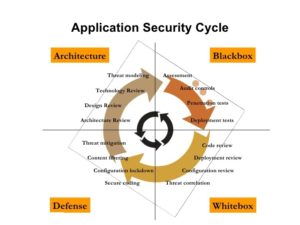 Why
Application Source Code review
?
The objective of the Application Source Code Review is to quantify the level of security exposure in your application environment. The code review test is an exercise to identify possible code defects from a security perspective. The Software Source Code Review consists of a combination of tools (commercial & proprietary) as well as manual efforts. Types of areas covered in a typical application include:
Trust boundary violation

 JavaScript Hijacking

Socket based communication in

web application server

Direct management of connections

Missing check against NULL

Unchecked return value

Unreleased resources

Unsafe Mobile Code

from an Access Violations perspective

Unsafe array declaration

Empty password in a configuration file

Unhandled

SSL exception
Command injection
Cross-site scripting
Input Validation
LDAP Injectio
Missing XML Validation
Why
CyberCure For Application Source Code Review
?
CyberCure is the world's best on-demand application security testing and code review solution. Founded by experts from security companies and built on a Software-as-a-Service model. CyberCure Technologies deliver application security and automated code review services for enterprises that want to cost-efficiently test software security by identifying flaws in applications. CyberCure helps developers create secure software by scanning compiled code instead of source code. This innovative approach enables deeper and more comprehensive application security assurance since CyberCure can code review both internally developed software as well as third-party applications that might otherwise be off-limits for review because of proprietary issues. Combining all code review techniques – static, dynamic and manual analysis -CyberCure can identify both malicious code and backdoors written into applications as well as problems with functionality such as improper encryption that may lead to security issues. There is simply no more effective way to achieve software security assurance today.
Arrange a Quick Call Back for Consultation