Certified PHP Specialist(CPS)
Certified PHP Specialist(CPS)
About Certified PHP Specialist(CPS)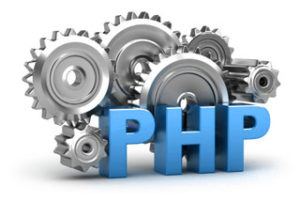 In this course, detailed training of basic & advance level of web programming will be delivered along with knowledge of the Internet and web Servers. Apart from this, we will also cover Some concepts of HTML, JavaScript, CSS and some famous Content Management Systems such as Joomla, Drupal, WordPress, etc and Secure coding Practices.
Certified PHP Specialist Training
Key Features of PHP Training:
Successfully conducted for more than 1000 student who are place in top notch companies across Asia pacific region.
Learn from the basics of internet and web programing
Personal attention given to each & every participant during the training program.
More than 100 Live programs
Authorized certification (CPS) after completing the PHP training and Examination.
Placement Assistance to Eligible Students.
Unlimited Practical Sessions
Group Discount available
Batches with limited seats
Assistance for the accommodation
Batches as per your suitability
Live Project Based Training
Prerequisites: Basic Knowledge of computer & Internet
Duration: 30 Days Training + 15 days Project(90 Hours)
Who should attend?
Students
IT Students & Professionals
College Faculties
Deliverables:
Toolkit
Study material
Authorized Valuable Certification(CPS)
Exam Vouchers for attendees for two different attempts of examination.
Free Workshop on Information Security
Access to Students CRM Portal
Authorized Centers in India:
Head Office Delhi
Mumbai
Pune
Broad Overview of Topics:
Introduction to Open Source
Introduction to XAMPP
PHP Basics
Installing PHP
Basic Scripting
PHP Building Blocks
PHP Structures
Function
Array
Working with Forms
Files & Directories
Dates
OOPS
DBMS Basics
MySQL Integration
Cookies
Session Management
More Commands
Network Programming using PHP
Introduction to APIs
JavaScript
DHTML
XML
Debugging
Creating Custom CMS
Secure Your Code
For Details or To attend this training, Call Now: 91-9555554999
Arrange a Quick Call Back for Trainings